There's nothing wrong with the FAANG stocks. In fact, some of them are actually pretty good and have bright futures ahead.
But with trillion-dollar market caps and already billions in revenues, the FAANG stocks aren't exactly growing like they used to. To be honest, the collection of  firms — including Facebook (NASDAQ:FB), Apple (NASDAQ:AAPL), Amazon(NASDAQ:AMZN), Netflix (NASDAQ:NFLX) and Alphabet (NASDAQ:GOOG, NASDAQ:GOOGL)– have become less exciting over the last few quarters. And we can't forget that these firms are already some of the biggest holdings in many index and active funds. There's a good chance you're already overweight them. For investors looking at the tech sector, making a play on the five horsemen may not may a ton of sense.
To that end, the best growth in tech could be outside the FAANG stocks.
It's here that investors can find plenty of leadership, growth and future potential. And you don't have to think very small or bet on start-ups to get the effect. There are plenty of mid- and large-cap tech stocks that could give the FAANGs a run for their money over the longer haul. For investors, taking a different approach could be best.
So, which firms should you swap out the FAANG stocks for? Here are five that make great selections.
Pick Pinterest (PINS) Over Facebook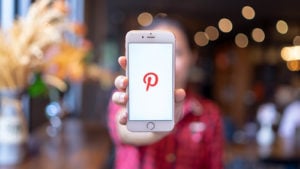 With Mark Zuckerberg being paraded once again in front of Congress to testify, Facebook continues suffer. FB has spent more of its time in recent quarters defending itself against scandals, fake information and other issues than it has developing new products. And even then, those new products haven't lived up to the hype. With the "Delete Facebook" movement growing and people actually going through with it, the social media's days aren't looking too "growthy."
Which is why upstart Pinterest (NYSE:PINS) may be a better choice.
PINS operates essentially a digital bulletin board. If you like a recipe, outfit, paint color or even meme, you can pin it to your board. The overall point is that it's all about you. There is almost zero interaction with other people. That's a key feature in the current "toxic" social media world. Which helps explain why Pinterest saw its user count jump 30% last quarter.
The benefit to PINS stock is that unlike Facebook, people visit the site looking for ideas and inspiration. Basically, many of its users are in the market to directly buy something specific. While Facebook builds a user profile for advertisers, there's no guarantee that they actually want to buy the product being pushed into their feed. With PINS stock, you're more often already primed to buy something. This gives it an interesting revenue edge, and as a result, revenues at the firm surged 41% in the U.S. alone last quarter.
Given the tailwinds and user growth/migration, PINS stock could be a great alternative to Facebook. It comes with far less headaches than the FAANG.
Cisco (CSCO) Over Apple Stock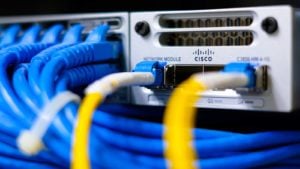 When it comes to the FAANG stocks, Apple is considered a "value" stock. And yes, it's growing via subscription revenues and the new iPhone 11 as well as Apple TV could be big hits. Apple is a big, plodding dinosaur that pays a hefty dividend. Under that guise, there may be better plodding dividend-paying tech stocks that offer slightly better growth prospects rather than focusing on fickle consumer products.
Take Cisco (NASDAQ:CSCO) for example.
CSCO has the cash hoard like AAPL — and the buyback/dividend history. The key is that Cisco's products aren't tied to just one ecosystem. With 5G, cloud computing, and networking continuing to surge, CSCO's products are used by everyone — including Apple users.
And because of that, Cisco features a more stable base of growth than Apple. Revenues, margins and cash flows have all moved higher for CSCO over the last three years. More importantly, that ride has been a lot smoother than Apples.
Again, it's not that Apple is rotten. It's just there's a lot more fickleness with how it is generating its revenues going forward. We've seen that play out over the last few quarters. The question is as a dividend and value stock, do you really want that bumpiness?
If not, it may be time to switch the FAANG stock for a different tech dividend star.